Join the Mobile Optimization Initiative and be a part of something big. We're on a mission to address the mobile commerce dilemma and get ahead of the competition for the lucrative mobile shopper.
"Reduced friction and improved mobile checkout CX drive compounding revenue lift of 9% to 15%, impacting both mobile and desktop."
Key Findings
Organizations studied by Forrester experienced the following outcomes from participating in the Mobile Optimization Initiative: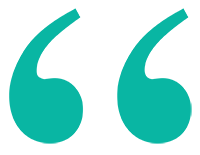 "It was a win-win for us. We were able to make our customers have a better experience. We were able to generate more revenue for the company as well as get valuable information about what does and doesn't work."
– CTO, Magazine Publisher and Merchandiser
To read additional insights uncovered by Forrester, including:
Mobile-specific treatments can have a positive lift when applied to desktop, reducing friction and improving the checkout experience.
Algorithms minimize traffic directed to failing experiments, avoiding the indirect cost of lost revenues.
Professional services and tool fees can be reduced dramatically by replacing some services and tools with participation in the Mobile Optimization Initiative.
Access to templated experiments and community-level insights reveal previously unknown revenue growth opportunities.
Better understanding of customers.
Download the Forrester TEI Study
Gain access to actionable data from real-life experiments conducted by merchants—just like you—and learn how small changes to your checkout funnel can have a big impact on your bottom line.